Deutsche Website

---
Manor house Viecheln in calendar 2022
---
Design by ars-campus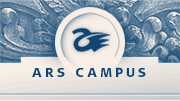 ars-campus, the specialists of webdesign, printdesign and logo – based in Rostock and Stralsund.
---
Vielist Manor House
The former estate complex Vielist originally covered 1700 hectares (4200 acres). As was the case with many other estates, World War II and its aftermath left only parts of the ensemble remaining.
---

---

---
Adjoining the house is a park that once measured four hectares (9.88 acres); part of the village now stands here. A small commercial area currently occupies the large space formerly containing the agricultural buildings. Today some 19,000 square meters of ground (4.7 acres) surround the house and spread into a huge lawn.
It remains unproven whether the current name Vielist for the estate and village comes from the old knightly family Vilist or Vielist. The manor house was built after 1789 as a vertical-framed half-timbered structure atop old foundations and cellars. But its actual origin lies in the mists of Slavic history; the first evidence of it is to be found in the still extant cellars. Two cellars date back to around the 14th and 16th centuries. In the 18th century part of the moat was filled in and used in the building of the third vaulted cellar of the current house.
Parts of the building bear witness to the history of the former owners. For many years the estate was owned by the Wangelin family. Around 1674 the Erlenkamps gradually acquired part of Vielist and in 1682 Baron Hans Erlenkamp took over the entire estate (Cellar No. 2). In 1756 Military Tax Collector von Meyenn acquired the property; his descendants built the far larger manor house around 1789/1790. In 1896 Eduard Waldemar Weber bought the estate and had extensive reconstruction done in imposing style. From 1938 the Mecklenburg Land Association was in control; after 1945 the house was divided up both for accommodations and public use. The post office, registrar's office, mayor's office, and municipal offices were located there. The last renters moved out in 2002.
The Büsing family acquired the house at the end of 2003, planning to restore it to historically accurate stylistic and building standards by spring 2006 in cooperation with the Monument Protection Bureau (historic preservation office). This scheme failed. In the meantime new owners have taken over the building, are restoring it, and already live there.
---
Structure of ownership pre 1945:
von Wangelin family

around 1674

The von Erlenkamp family holds shares
from 1682 Baron Hans Erlenkamp holds the whole estate

1756-1895

war councillor Carl Ernst von Meyenn

1895-1911

Eduard Waldemar Weber

1911-

first lieutenant Dominik Pescatore

1923-1930

Prof. Dr. A. Hasenkamp

-1936

Schulze-Berge

1938

open for settlements by the Mecklenburgische Landgesellschaft

---
Keywords: