Deutsche Website

---
Manor house Viecheln in calendar 2022
---
Design by ars-campus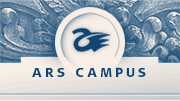 ars-campus, the specialists of webdesign, printdesign and logo – based in Rostock and Stralsund.
---
Vatersplan Estate
The small village of Vatersplan no longer exists. It lay on the road between Gross Trebbow and Hof Meteln.
---

---
Vatersplan was an outlying property of the Klein Trebbow estate, which was in the possession of the von Barner family until 1945. The last owner was Carl Ulrich von Barner, who after the war lived on the Abercron family's estate of Testorf in Schleswig-Holstein. Carl Ulrich von Barner was very musical and was the patron of the conductors and pianists Christoph Eschenbach and Justus Frantz. Vatersplan was supposedly built in the time of his grandfather Ulrich von Barner, that is, in the latter half of the 19th century. At that time the Klein Trebbow estate was completely revamped and the manor house rebuilt in palatial style. When a name was being sought for the planned new outlying property, the son is supposed to have suggested "Father's Plan" [Vaters Plan].
Vatersplan was occupied and used until about 1970 and belonged to the state-owned farm Klein Trebbow. Then the small estate was given up and cleared off.
Today only the remains of walls and buried cellar arches hint at its one-time existence. The area is overgrown.

---
Keywords: