Deutsche Website

---
Manor house Viecheln in calendar 2022
---
Design by ars-campus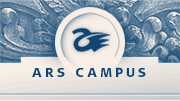 ars-campus, the specialists of webdesign, printdesign and logo – based in Rostock and Stralsund.
---
Hereditary Leasehold Farm Vorweden, Lambrechtshagen Community
Vorweden was created in 1819 to 1820 as a rental farmstead. The buildings were built of the stones from the previously demolished provincial high court in Rostock. In the following years four smallholdings came into being. The Mecklenburg-Schwerin Almanac first mentions the existence of the farm in 1829. The owner's name first appears in 1832.
---

---
Besitzer des Hofes vor 1945:
| | |
| --- | --- |
| 1832-1834 | Legation Counselor von Ferber |
| 1834-1837 | Malchin |
| 1837-1840 | Wilhelms |
| 1840-1842 | Kienke |
| 1842-1850 | Kaufmann Becker |
| 1850-1854 | von Lagermann |
| 1854-1858 | Lawyer Friedrich Ziemsen |
| 1858-1861 | Captain (Ret.) Eduard von Bülow |
| 1861-1866 | Hereditary Lessee E. Döhn |
| 1866-1872 | Hermann Pflugk |
| 1872-1876 | Friedrich Bringe |
| 1876-1885 | Theophil Schmidt |
| 1886-1911 | No name is given, only 1 hereditary leasehold farm and 4 smallholdings |
| 1911-(1939) | Wilhelm Jürß |

---
Keywords: