Deutsche Website

---
Historical mills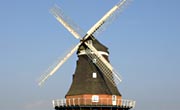 In some places these special technical monuments have been preserved. You can find many of them on the mill page.
---
Manor house Viecheln in calendar 2022
---
Design by ars-campus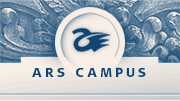 ars-campus, the specialists of webdesign, printdesign and logo – based in Rostock and Stralsund.
---
Administrative Office of the former Benedictine Monastery Verchen
The current Children's and Youth Hotel Verchen is located in the buildings of the former Benedictine nunnery in Verchen, which was occupied by the nuns from 1269.
---

---

---
After secularization the duke named Nikolaus von Kahlden first administrator of the former monastery property in 1535. After a devastating fire in 1575, which destroyed most of the buildings, a new administrative office was erected by 1603 on the foundations of the old. On August 20th, 1648 with Pomerania under Swedish occupation, Baron Hans Wachtmeister received Verchen from the Swedish queen Christina as a gift. His son Bleichert Wachtmeister had to return the property to the Swedish king in 1700. At the end of the Swedish period Pomerania became Prussian, and the new lessee from 1719 was Bleichert Peter Meyen. The new "Verchen princely house" burned down in its turn in 1753 and a year later was rebuilt in its current form. The last lessee of the Prussian royal property was Ulrich Meyer.
After World War II refugees moved into the house, which later was also used by the FDJ (Free German Youth) of East Germany.
After reunification the dilapidated building was initially empty. In 2002 current owners the Disterheft family acquired the house and brew house; a year later the historically accurate restoration work began. After its completion the ensemble is being run as a children's and youth hotel. In the brew house is a sauna as well as a space for sports and creative endeavors; self-catering suites were installed on the top floor.

---
Keywords: