Deutsche Website

---
Manor house Solzow in calendar 2022
---
Travelling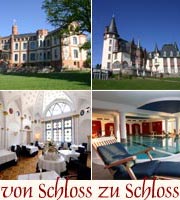 from castle to castle.
---
A manor house for a whole group!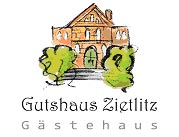 The guest house Zietlitz offers the suitable ambience for family celebrations, small seminars, groups of friends of historical manor houses; nature lovers, yoga groups and much more.
---
Manor House Sophienhof
The so-called "Schwerinswinkel" lies between Friedland and Anklam. It had been given the name because the Counts von Schwerin had more than a dozen properties in this area.
---

---

---
Sophienhof was one of them. It had served as an annex of a nearby large estate, Putzar, for many years. In the late 19th century, the Counts of Schwerin redesigned an older building from the 18th century in Sophienhof. A tower, a bay window, and a balcony were added to the manor house. The last owner before the expropriation in 1945 was Margarete von Schwerin.
The listed manor house remained vacant for many years and was heavily damaged when the present owners took over in the 1990s. Since then, the interior renovation is almost complete and renovation of the outer façade has begun.
The manor house is surrounded by a five-hectare park, which is now very well maintained. Both the park and the manor house are surrounded by a wall.
Some buildings from the former estate, some of which data back to the end of the 19th century, have been preserved. There is a cottage on which the initials G.G.v.S. 1893 are inscribed.

---
Keywords: