Deutsche Website

---
Manor house Rothen in calendar 2022
---
Travelling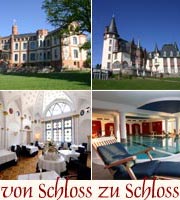 from castle to castle.
---
Manor House Remlin
The Remlin estate was owned by the von Kardorff family at the beginning of the 19th century. In 1866, the estate was acquired by Wilhelm and Adolf von Oertzen.
---

---
In the 1930s, the estate was divided up.
The mansion was demolished due to dilapidation.
The well-maintained, beautiful, thatched half-timbered barn from 1870 was converted into a residential house in 1935.

---
Keywords: