Deutsche Website

---
Travelling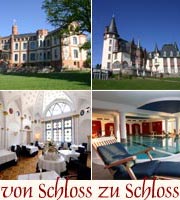 from castle to castle.
---
Castle Ralswiek in the calendar 2021
---
Roggow manor house in calendar 2021
---
Manor House Rekentin
John and Theodericus de Rekentin, whose descendants owned the estate until 1577, are named as the owners of Redentin in 1255.
---

---

---
In 1756, the estate was acquired by Count Friedrich Wilhelm Eickstedt von Peterswald, followed by the von Behr-Negendank family in the first half of the 19th century, and then Mr. Westphal in 1859. In 1881, Lord von Bassewitz took over the estate but sold it to the Lieutenant of Calliess in 1890.
In April 1908, Rekentin estate was bought by the land bank with the aim of dividing it up.
The manor house was built in the second half of the 19th century in Classical design.
In 2000, a family from the Bavarian Forest purchased the manor house, which now serves as a residential building since it was renovated.

---
Keywords: