Deutsche Website

---
A manor house for a whole group!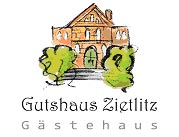 The guest house Zietlitz offers the suitable ambience for family celebrations, small seminars, groups of friends of historical manor houses; nature lovers, yoga groups and much more.
---
Manor House Obermützkow
Manor house built in the middle of the 19th century by the Helms family from Lübeck. The previous building was demolished in favor of the new one.
---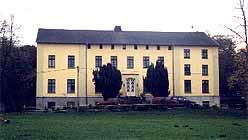 ---

---
From this building there is still preserved a baroque gate (1746) with the coats of arms of Georg Thomas Göben (the patron of Niepars church) and his wife.
The Mützkow estate (a division into Ober- and Untermützkow took place from 1862) was owned by the noble family of Mörder from Stralsund in the 15th century and by the von Schlagenteuffel family around 1770. In 1862, the Helms family is mentioned as the owner for the first time. Around 1937 the estate was owned by Paul Staege, Nützes Erben und Nützesche-Familienstiftung and in 1939 by Leutnant a. D. Wilhelm Helms. The manor house is now privately owned. A large part of the farm buildings is used by the riding and driving club Obermützkow e.V.
South of the house remains of the park are preserved. The farm buildings were erected in 1860.

---
Keywords: