Deutsche Website

---
Neu Wendorf manor in calendar 2019
---
Design by ars-campus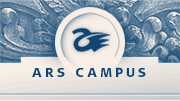 ars-campus, the specialists of webdesign, printdesign and logo – based in Rostock and Stralsund.
---
Neu Bartelshagen manor in calendar 2019
---
Outlying Estate Neuhof-Diestelow near Lübz
Neuhof was established in 1744 by the valet de chambre (page of the chamber) von dem Knesebeck as an outlying estate of the Diestelow estate. Until 1781, the estate was in possession of the von dem Knesebeck family. From 1849, the von Behr family resided here.
---

---

---
The outlying estate was connected to the main Diestelow estate via a country lane. The secondary farm consisted of a civil servant's house, foal stables, two barns, cattle and horse stables, all of them half-timbered buildings. Somewhat off to the side located were the cottages for the agricultural labourers.

---
Keywords: