Deutsche Website

---
Neu Wendorf manor in calendar 2019
---
Design by ars-campus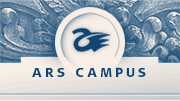 ars-campus, the specialists of webdesign, printdesign and logo – based in Rostock and Stralsund.
---
Neu Bartelshagen manor in calendar 2019
---
Neubrandenburg-Fünfeichen estate
The Fünfeichen estate had a sad reason for fame in the 20th century. The Fünfeichen Memorial site is a reminder of this today.
---

---

---
Pictures: Sebastian Haerter
Olga von Maltzahn had to sell the estate to the German Army in 1938, and barrack building began shortly after that. Two prisoner of war camps were built in 1939, in which ca. 60,000 prisoners of war were imprisoned in the following years of war. The NKWD (secret police) took over the camp after 1945. Here, in Special Camp No. 9, over 15,000 inmates suffered under the most difficult conditions and without a court hearing. 4,709 people died of hunger and disease, 686 inmates were deported to the USSR and 3,511 were moved to other camps in Germany after its closure. The dead were buried in mass graves at the edge of the Kleinen Mühlenholzen. A memorial was built on the former camp graveyard between 1958 and 1960 but has never been dedicated. And it was inaccessible to the public due to its position in a military exclusion zone. The present memorial was ceremonially opened in April 1993. It commemorates the victims of the war camp as well as the inmates of the internment camp.

---
Keywords: