Deutsche Website

---
Neu Wendorf manor in calendar 2019
---
Design by ars-campus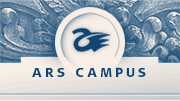 ars-campus, the specialists of webdesign, printdesign and logo – based in Rostock and Stralsund.
---
Neu Bartelshagen manor in calendar 2019
---
Manor House Neu Poserin
The manor house was rebuilt around 1850 and is now a listed building.
---

---

---
In 1802 the von Reden family sold the estate to the von Vincke family, in 1814 Count von Münster is owner of the estate, until 1862 the von Henckel family, from 1862 the Rosenow family, in 1913 Heinrich Diestel, in 1924 the Druchtel brothers. The manor house is adjoined by a 2-hectare park. After 1945, the facades of the manor house were greatly simplified. After many years of standing empty an association purchased the building. There were plans to create holiday accommodation for children to recuperate but they were not implemented.

---
Keywords: