Deutsche Website

---
Neu Wendorf manor in calendar 2019
---
Design by ars-campus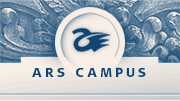 ars-campus, the specialists of webdesign, printdesign and logo – based in Rostock and Stralsund.
---
Neu Bartelshagen manor in calendar 2019
---
Gut Neu Stassow
Neu Stassow gehört zur Gemeinde Grammow. Unter Johann Philipp Ascher wurde 1836 Neu Stassow angelegt. Die bisher unter (Alt) Stassow aufgeführten 3 Hofbesitzer erschienen jetzt unter Neu Stassow.
---

---
Aus der Umsetzung der 3 Bauern, die das Bauernlegen des 18. Jahrhunderts überstanden hatten, entstand Neu Stassow.

---
Keywords: