Deutsche Website

---
Manor house Manderow in calendar 2022
---
A manor house for a whole group!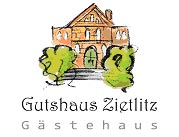 The guest house Zietlitz offers the suitable ambience for family celebrations, small seminars, groups of friends of historical manor houses; nature lovers, yoga groups and much more.
---
---
Mellenthin Estate Complex, Island Usdedom
The Mellenthin manor house and estate complex lies at the heart of the island Usedom. A lime tree avenue with cobbled stones leads you to the manor house where its front garden greets you with the scent of lavender.
---

---

---
The "Alten Gutshof", as it is described in old land registers, was already here around 1600, however only as a tool shed for the castle. Back then it was a one-storey reed-covered building. The manor house which exists today was newly clinker-built at the turn of the century, back then as a baroque residence – which means that there was an 80 m long courtyard extended right and left of the avenue at the highest architectural demands. The estate was divided into four in the land division in the 1930s and sold to settlers for agricultural purposes.
The estate was forcibly collectivised and used by the local agricultural production cooperation in the time before German Reunification. Building maintenance was badly neglected over the decades due to the economic circumstances. The building material was more than under threat in the meantime, the roof was leaky and the water damage caused by this disastrous. The building needed an urgent "rescue mission".
The building was purchased in 1998 and converted into a hotel with a restaurant.
The developers' vision saved the building and gave it a new face – as a stylish country hotel. Removing the building core and the 24,000 old pantiles as well as cleaning each individual pantile was done by the developers themselves. The stork's nest had to be moved to a mast in the grounds for a year – which didn't really bother the storks. The renovation took 10 months. The tradesmen had wonderfully mastered the difficulties when building and did very good work.
The box hedge is ca. 90 years old, the farm garden has been laid according to the historic example of a convent garden and the scent of lavender is reminiscent of southern regions.
The conservation authorities gave us great praise.

---
Keywords: