Deutsche Website

---
Manor house Manderow in calendar 2022
---
A manor house for a whole group!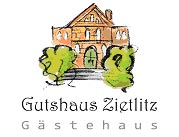 The guest house Zietlitz offers the suitable ambience for family celebrations, small seminars, groups of friends of historical manor houses; nature lovers, yoga groups and much more.
---
---
Manor House Müsselmow
Müsselmow, first mentioned in a document in 1333, was at that time a fiefdom of Johann von Plesse. The von Plessen family resided in the village until 1799.
---

---

---
There followed the Chamberlain Friedrich Ludwig Count of Oeynhausen, in 1810 by the Royal Prussian Cavalry Captain Ferdinand von Raven, in 1842 by Friedrich von Bülow, in 1884 by the merchant Adolph Alexander and finally in 1911 by Cavalry Captain Albert von Schlick, who remained the owner of the estate until his expulsion and expropriation after the Second World War. He died in Schwerin in 1953.
After the building of the wall in Germany in 1961 all farmers who had previously been forced to join the collective farming LPG in Müsselmow demonstratively resigned from the LPG, which led to the arrest of many people in the village. The SED (Socialist Unity Party of East Germany) used this action for far-reaching propaganda.
The Müsselmow manor house was originally a neo-Gothic building whose façade was greatly simplified during the GDR era. Before 1990, the building was used by the LPG, and there was also a kindergarten, a cinema and a library in the house. After several years of standing empty the manor house was demolished after reunification, despite the overall positive development of the village. A granary and the estate manager's house, both from the 19th century, are extant.
The history of the village church from the 15th century is remarkable. According to tradition, it was donated by Knight Helmold von Plessen, who undertook pilgrimages to Jerusalem. The artistically valuable figure of the knight Helmold von Plessen is nowadays situated in the village church of Hohen Viecheln. In 1968, the church in Müsselmow was abandoned and has since fallen into disrepair. For some years now, a support association has been working on the reconstruction of the church. In the cemetery one can see the tomb slabs of the Alexander family..
Müsselmow stellen wir im 4. Band der "Fotografischen Zeitreise Mecklenburg" vor.

---
Keywords: