Deutsche Website

---
A manor house for a whole group!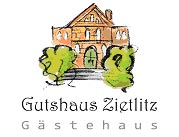 The guest house Zietlitz offers the suitable ambience for family celebrations, small seminars, groups of friends of historical manor houses; nature lovers, yoga groups and much more.
---
Recommend us!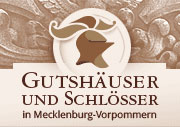 ---
Manor House Müsselmow
Müsselmow was first mentioned in 1333. The estate belonged to the von Plessen family between 1446 and 1788, after which the owners changed frequently.
---

---

---
In 1810, in was owned by Cavalry Captain of Raven and Friedrich Hans August von Bülow from Müsselmow around 1870. In 1886, the estate was sold to the bourgeois merchant family of Alexander, who in 1911 sold it to Mayor Albert von Schlick from Berlin. The Schlick family kept it until 1945. The last owner was arrested by the Russians in 1945 and expropriated. He later lived in Schwerin, where he died in 1953.
The manor house was originally a Neo-Gothic building, whose façade arrangement was simplified greatly after 1945. Today, it remains vacant.
Behind the house is a ragged, overgrown park.
One remarkable thing is the history of the village church that dates back to the 15th century, a donation from Knight Helmold von Plessen, who used to go on pilgrimage to Jerusalem. The valuable artistic figure of Knight Helmold von Plessen can still be seen in the village church in Hohen Viecheln. In 1968, the church in Müsselmow was abandoned leaving it to dilapidate. A sponsoring society has taken up its reconstruction in recent years. The graveyard contains grave slabs of the Alexander family and still depicts the burial order from the social environment of former estate structures.
Müsselmow served as an agricultural production center until the fall of the Berlin Wall.
After the wall was built in 1961, all collectivized farmers from the production center protested and many people in the village were arrested. The SED used this action to spread their propaganda. After the turn of the century, cattle breeding in Müsselmow was set to be replaced noble fish farm, but this did not work. The village image gives a compelling impression of the social changes in the countryside after 1989. While unemployment and people escaping the countryside continue to destroy villages in other areas, the people of Müsselmow have taken on the reconstruction of most of the old buildings and organized community activities to promote conservation and tourism in their village.
However, the manor house was demolished despite this positive village development.

---
Keywords: