Deutsche Website

---
Manor house Manderow in calendar 2022
---
A manor house for a whole group!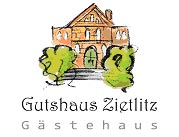 The guest house Zietlitz offers the suitable ambience for family celebrations, small seminars, groups of friends of historical manor houses; nature lovers, yoga groups and much more.
---
---
Manor House Möllenbeck near Ludwigslust
Manor house built in 1695 incorporating older foundations. During the middle of the 18th century, a wing was added to the house, followed soon after by a second.
---

---

---
The manor house was demolished in 1862 and replaced by a new one. In the 19th century, it was extended by a second storey. The estate was in possession of the Gans zu Putlitz family. From 1468 to 1822, the von Koppelow family owned the estate. From 1829 on the estate with its outlying estates Horst and Carlshof were the properties of the von Treuenfels family. The last owner until expropriation in 1945 was Oscar von Treuenfels. After that the building housed a school, the village co-op shop, and a cultural centre. The manor house was demolished in 1985. Individual buildings and remains of the park still exist.

---
Keywords: