Deutsche Website

---
Manor house Manderow in calendar 2022
---
A manor house for a whole group!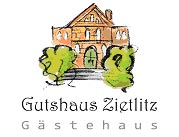 The guest house Zietlitz offers the suitable ambience for family celebrations, small seminars, groups of friends of historical manor houses; nature lovers, yoga groups and much more.
---
Recommend us!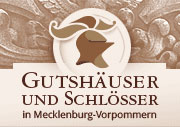 ---
Manor House Medow near Anklam
The history of Medow feudal estate near Anklam dates back to the Middle Ages. It was once owned by the Swedish crown (in 1648) before it became a "royal village" in 1720 under King Frederick William I as part of the Stockholm peace agreement with the kingdom of Prussia.
---

---

---
Medow was documented for the first time as a feudal estate in 1812. In the mid-19th century, the estate was acquired by Count Carl von Schwerin and the manor house was extensively redesigned in Neo-Gothic style. In 1857, the manor house, which had a total size of ​​about 800 ha, was represented in the district council. After 1870, the district was acquired by Anna Kolbe, Miss to Blesewitz, who later married Oscar Ferno, the then senior civil servant. The well-to-do Holtz family, owner of the Wegezin estate, then came to be the new owners of Medow through Hildegrad, the daughter of Anna Kolbe and Oscar Ferno. They retained it until 1941.
After 1941, the manor house served as a hospital and was later used by the municipality as a school. The house then remained vacant for a long time and large parts of the historic interior furnishings were damaged beyond repair.
It now has a new owner and is being refurbished.
---
Besitzverhältnisse bis 1945:
1857 - 1859: Count Carl von Schwerin
1859 - 1860: Wilhelm and Friedrich Counts von Schwerin
1860 - 1870: Jenny von Schwerin, nee von Köppern
1870 - 1871: Karl Lang
1871 - 1879: Anna Kolbe, Miss to Blesewitz
1879 - 1929: Regierungsrat (senior civil servant) Oscar Ferno
1929 - 1937: Holtz family in Wegezin
1937 - 1941: Hildegard Holtz, nee Ferno

---
Keywords: