Deutsche Website

---
Manor house Manderow in calendar 2022
---
A manor house for a whole group!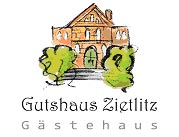 The guest house Zietlitz offers the suitable ambience for family celebrations, small seminars, groups of friends of historical manor houses; nature lovers, yoga groups and much more.
---
---
Manor House Marienthal
Marienthal was an outlying estate of the Rathebur estate and was established as such in 1776 and thus first mentioned in documents.
---

---

---
The manor house is originally a half-timbered building that has been rebuilt and extended several times over the centuries. The current essential form and the farm buildings of the estate were built around 1910 under Gerd Graf von Schwerin at Sophienhof. In the 1920s, the estate passed to Dr. Karl Ulrich Lefefre. The last owner of the estate, Herta Weiblinger, was expropriated in the course of the land reform after 1945. The manor house was divided and given to two new farmers.
The manor house has been partially renovated in recent years and is inhabited.
The former estate park is parcelled-out and only exists as a fragment.
After 1945, the wall of the park was used for the extraction of building material.

---
Keywords: