Deutsche Website

---
Manor house Manderow in calendar 2022
---
A manor house for a whole group!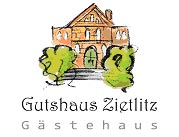 The guest house Zietlitz offers the suitable ambience for family celebrations, small seminars, groups of friends of historical manor houses; nature lovers, yoga groups and much more.
---
---
Manor House Mannhagen
From at least 1905 until 1939, W. Albrecht was the tenant of the Mannhagen demesne, which was owned by the Prussian state.
---

---

---
In addition to farming, Albrecht earned a bit on the side by selling butter. The manor house was demolished in 1982. Until then, it was used as a residential house, a co-op shop, and office accommodation until the end of the 1970s. The demolition took place because, despite all efforts, it was not possible to repair the roof with its special tiles and valley flashings. All attempts by the cooperative to get clearances for materials and tradesmen failed until the building became a source of danger. Multiple attempts to secure it also failed. In a "Study on the Use of Former Manor Houses in the District of Grimmen", which was carried out in 1975, it says: "...overall severe damage - rendering, windows, roof, reconstruction no longer justifiable ..., to be cleared of tenants and demolish, ...small village without prognostic significance...". At that time (also see picture) 4 of 9 flats were still inhabited.
Mannhagen can be found in the book "Fotografische Zeitreise - Vorpommern",Band 1 (Photographic Time Travel Western Pomerania Volume 1)

---
Keywords: