Deutsche Website

---
Manor house Manderow in calendar 2022
---
A manor house for a whole group!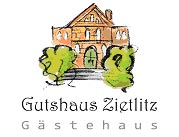 The guest house Zietlitz offers the suitable ambience for family celebrations, small seminars, groups of friends of historical manor houses; nature lovers, yoga groups and much more.
---
---
Manor House Mandelshagen
Mandelshagen was first mentioned in a document on May, 13th in 1334. The estate was in possession of the Grand Ducal Chamber. The demesne was leased out.
---

---
Leaseholders of the Demesne:
| | |
| --- | --- |
| (1778)-1784 | Vielhak |
| 1784-1804 | Johann Christian Bühring |
| 1804-1813 | Christoff Peters |
| 1813-1831 | Gustav Stein |
| 1831-1840 | Friedrich Meyer |
| 1840-1850 | Soest |
| 1850-1912 | Eduard Oesten |
| 1912-1938 | Wilhelm Bruss |
| 1939- | Walter Hinrichs |

---
Keywords: