Deutsche Website

---
Ludorf manor in calendar 2019
---
Langensee manor house in calendar 2021
---
A manor house for a whole group!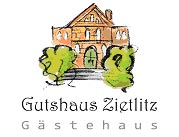 The guest house Zietlitz offers the suitable ambience for family celebrations, small seminars, groups of friends of historical manor houses; nature lovers, yoga groups and much more.
---
Manor House Luplow
The estate Luplow was in possession of the von Voss family from 1292 until 1945.
---

---

---
Fotos: Sebastian Haerter
The manor house was erected around 1730 commissioned by Adam Carl von Voss, his son Friedrich Johann Christoph completed the building. The edifice consists of several parts: the central risalit from the area between 1850/60 is connected by lower wings to the pavilion-like corner constructions, of which one side has already been dismantled.
After the expropriation in 1945 of the last owner Hartwig von Voss the manor house was completely plundered. Owing to political pressure by the state reconstruction of the mausoleum of the von Voss family proceeded in 1953. A gatehouse fell victim to material extraction, one of the pavilions had to be demolished in 1987. In the park one can appreciate the remainders of a medieval castle complex. Celebrations to commemorate 700 years of existence of the village and concurrently that of the von Voss family were held in 1992.
The manor house is private property now and has been restored in recent years.
For more information: www.gutswerk.de
---
Structure of ownership pre 1945:
| | |
| --- | --- |
| From 1292 on | von Voss |
| (1781)-1809 | Cavalry Captain Johann Friedrich Johann Christoph von Voss |
| 1809-1848 | Chamberlain Joachim von Voss |
| 1848-1873 | Drost and Chamberlain Carl von Voss (Drost = highest district administrator) |
| 1873-1886 | Chamberlain Drost Carl von Voss and Lieutenant Carl von Voss |
| 1886-1891 | The heirs of the fiefdom of Lieutenant Carl von Voss |
| 1891-(1923) | The heiresses of Lieutenant Carl von Voss: Hertha von Voss (since 1901 Hertha von Buchka nee Voss), Elisabeth von Voss |
| 1926-1945 | Hartwig von Voss |

---
Keywords: