Deutsche Website

---
Ludorf manor in calendar 2019
---
Langensee manor house in calendar 2021
---
A manor house for a whole group!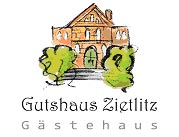 The guest house Zietlitz offers the suitable ambience for family celebrations, small seminars, groups of friends of historical manor houses; nature lovers, yoga groups and much more.
---
Manor House Lüningsdorf
The estate Lüningsdorf belonged to the Demesne Administration Güstrow. The manor house was built in 1870.
---

---

---
It is privately owned and used for residential purposes.
Tenants of the Demesne:
| | |
| --- | --- |
| (1778)-1780 | Hilgendorf |
| 1780-1783 | Fiedler |
| 1783-1805 | Zander |
| 1805-1809 | Maneke (or Mancke) |
| 1809-1813 | Diederichs |
| 1813-1842 | L. Hagemeister |
| 1842-1851 | The heirs of L. Hagemeisters |
| 1851-1865 | Hagemeister |
| 1865-1877 | Wilhelm Sellschopp |
| 1877-1895 | Ludolf Busch |
| 1895-(1924) | Richard Stabe |
| (1927) | Ulrich Cleve |
| (1930)-1945 | Friedrich Hamel |

---
Keywords: