Deutsche Website

---
Ludorf manor in calendar 2019
---
Langensee manor house in calendar 2021
---
A manor house for a whole group!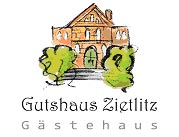 The guest house Zietlitz offers the suitable ambience for family celebrations, small seminars, groups of friends of historical manor houses; nature lovers, yoga groups and much more.
---
Manor House Lobkevitz
About half way between Juliusruh and the ferry to the Wittow peninsula on the island of Rügen there lies the small introspective place called Lobkevitz.
---

---

---
This is where in the former manor house a pottery was established in recent years.
Thereby the estate became a favourite address for the encounter with this art and a location for artistic self-fulfilment.
The manor house is a rendered building which was constructed in the mid 19th century and later on extensively altered.
Since 2007 it has been private property and is being restored. Jürgen Blank, landlord and master potter, provides pottery courses for young and old. Workshops for adults are planned, an arts & crafts fair as well as a
garden gallery are in the making.
During the summer there is French cuisine on offer, tarte flambée from the wood-burning oven and Burgundy wines. Unrivalled on the peninsula of Wittow!

---
Keywords: