Deutsche Website

---
Ludorf manor in calendar 2019
---
Langensee manor house in calendar 2021
---
A manor house for a whole group!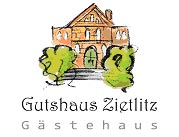 The guest house Zietlitz offers the suitable ambience for family celebrations, small seminars, groups of friends of historical manor houses; nature lovers, yoga groups and much more.
---
Manor House Lindow
The manor house was built in the 17th century. During the 18th century and in 1890 extensions and conversions took place.
---

---

---
Up to 1632 the estate was the property of the von Wolgast family. After several changes of ownership it came into possession of the Dukes of Mecklenburg-Strelitz.
Past 1945 the manor house served residential purposes. After suspension by the building inspection department the building was emptied of tenants in 1997. The manor house is private property. The Landesamt für Denkmalpflege (Regional authority for protection of historic buildings and monuments) considers it to be extremely endangered by deterioration.

---
Keywords: