Deutsche Website

---
Ludorf manor in calendar 2019
---
A manor house for a whole group!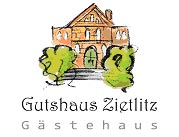 The guest house Zietlitz offers the suitable ambience for family celebrations, small seminars, groups of friends of historical manor houses; nature lovers, yoga groups and much more.
---
Manor House Levitzow
The manor house was built in 1899 on behalf of the von Nahmmacher family. Previously, before this new building, there stood in its place a spacious manor house with projecting oriels and high chimneys. It originated from the 15th century and, over the centuries, extensions were added which made the edifice extremely irregular in appearance.
---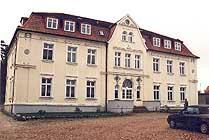 ---

---
After the political change, the manor house was privatised and renovated in 1994. Since then it has been inhabited.
The manor house is surrounded by an interesting park-area.
---
Structure of ownership prior to 1945:
| | |
| --- | --- |
| 1292-1796 | von Lowtzow family |
| 1796-1799 | von Lüttichau family |
| 1799-1837 | von Sierstorff family |
| 1837-1930 | von Nahmmacher family |
| 1930-1931 | opened to settlements |
| 1939 | 29 farmsteads |

---
Keywords: