Deutsche Website

---
Ludorf manor in calendar 2019
---
Langensee manor house in calendar 2021
---
A manor house for a whole group!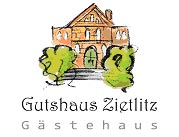 The guest house Zietlitz offers the suitable ambience for family celebrations, small seminars, groups of friends of historical manor houses; nature lovers, yoga groups and much more.
---
Manor House Lapitz
The village of Lapitz lies west of Neubrandenburg. The manor house as it stands nowadays was built in 1908 under inclusion of an existing older building.
---

---

---
The Neumann family, who had owned the estate since 1814, ordered the construction. Previous owners were the von der Lancken family from 1788 to 1811 and from 1811 on privy counsellor Siemerling. The Neumann family worked the agricultural estate very successfully by making use of the latest technical achievements. During the 1930ties many of the dwellings in the village were fitted with modern sanitary facilities. Together with the owners of the Puchow estate they built a local railway to Penzlin. At the end of WWII the Neumann family were expropriated and expelled. Refugees moved into the manor house and later also the school and other community facilities were given space in there. On the gable of the house there are two coats of arms, the one on the right shows three golden spikes, the left one a bee hive with six bees. The manor house has been restored in recent years and is now a hotel and restaurant.

---
Keywords: