Deutsche Website

---
Ludorf manor in calendar 2019
---
Langensee manor house in calendar 2021
---
A manor house for a whole group!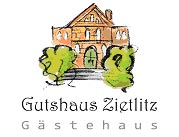 The guest house Zietlitz offers the suitable ambience for family celebrations, small seminars, groups of friends of historical manor houses; nature lovers, yoga groups and much more.
---
Manor house Langendorf
During the 13th century the estate was owned by the von Rethen family and the von Jamel family. In 1279 Lowe Valke acquired parts of the land which belonged to the knight Conrad von Rethen.
---

---
In 1696 five different owners shared the estate. It then came into possession of the city of Stralsund who leased it out to tenants. From 1912 until 1933 the tenant was Hans Elgeti, his successor up to 1945 his son Heinz Elgeti. The manor house is inhabited. For many years it was in possession of the municipality who sold it to a private owner at the end of 2014.

---
Keywords: