Deutsche Website

---
Ludorf manor in calendar 2019
---
Langensee manor house in calendar 2021
---
A manor house for a whole group!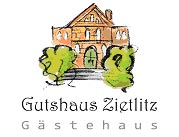 The guest house Zietlitz offers the suitable ambience for family celebrations, small seminars, groups of friends of historical manor houses; nature lovers, yoga groups and much more.
---
Manor House (Castle) Lüssow near Anklam
The manor house, an eleven-axle rendered building in the style of neo-renaissance, was erected in 1867. The estate was in possession of the family of Chamberlain von Voß-Wolfradt.
---

---

---
The incorporated society "Schloss & Gut Lüssow e.V." has for many years endeavoured to save the manorial complex. Important restoration work to the manor house was dealt with, for instance damp proofing masonry and roof beam rehabilitation. In Summer 2013 the manor house was finally sold. The park which was first established in the mid 18th century was remodelled in the style of an English country park during the 19th century.
Even nowadays one can discover many dendrological treasures in the park.
See also: www.schlossverein-luessow.de

---
Keywords: