Deutsche Website

---
Ludorf manor in calendar 2019
---
Langensee manor house in calendar 2021
---
A manor house for a whole group!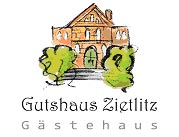 The guest house Zietlitz offers the suitable ambience for family celebrations, small seminars, groups of friends of historical manor houses; nature lovers, yoga groups and much more.
---
Langenhanshagen, Manor House Neuhof
Langenhanshagen Neuhof was a feudal estate which was in possession of Eugen and Arno Seuffert in 1928 and at least until 1939. At that time the estate covered 414 hectares.
---

---

---
The manor house was either new built or rebuilt around 1900. In recent years it has been renovated and is inhabited.

---
Keywords: