Deutsche Website

---
Ludorf manor in calendar 2019
---
Langensee manor house in calendar 2021
---
A manor house for a whole group!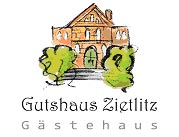 The guest house Zietlitz offers the suitable ambience for family celebrations, small seminars, groups of friends of historical manor houses; nature lovers, yoga groups and much more.
---
Langenhanshagen Estate B
In 1928 the estate was in possession of the Rützesche Familienstiftung (Family Foundation), the tenant was Minna Rohde. The manor house is a single-storey half-timbered seven-axle building.
---

---
A two-storey estate building is connected at right angles.

---
Keywords: