Deutsche Website

---
Ludorf manor in calendar 2019
---
Langensee manor house in calendar 2021
---
A manor house for a whole group!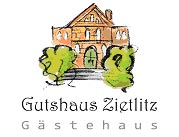 The guest house Zietlitz offers the suitable ambience for family celebrations, small seminars, groups of friends of historical manor houses; nature lovers, yoga groups and much more.
---
Langenhanshagen Estate A
In 1928 the estate was in possession of the Rützesche Familienstiftung (Family Foundation), the tenant was Ernst Graeff. The manor house was probably built at the end of the 19th century.
---

---
It is a 1.5-storey brick building with a flat gable roof. On the courtyard side there is a central risalit.

---
Keywords: