Deutsche Website

---
A manor house for a whole group!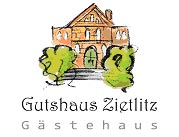 The guest house Zietlitz offers the suitable ambience for family celebrations, small seminars, groups of friends of historical manor houses; nature lovers, yoga groups and much more.
---
Manor House Juliusruh
In 1795/96 Julius Christoph von der Lancken auf Lanckensburg und Presenske had his summer residence built in Juliusruh. It incorporated the manor house, two wings with guest accommodation, hippodrome and riding stable, carriage house, bath house and orangery.
---

---
At the same time a vast baroque park area with an English garden was developed. After the manorial complex was sold in 1803 to Philip Karl Riekmann von der Lancken the manor house and the associated estate buildings soon fell into disrepair, the park ran to seed. In 1835 the City of Stralsund purchased the property. Since then the park is in use as spa gardens.

---
Keywords: