Deutsche Website

---
A manor house for a whole group!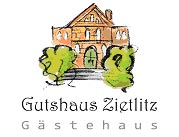 The guest house Zietlitz offers the suitable ambience for family celebrations, small seminars, groups of friends of historical manor houses; nature lovers, yoga groups and much more.
---
Manor House Jabelitz
From the 16th century on up to 1945 Jabelitz had been an estate and later a mill estate of the Convent of St. Annen and Brigitten in Stralsund. The tenants of the 242 hectare estate were in 1874 one Herr Glasow, in 1893 Herr Lobeck, in 1907 Herr Bugendahl followed in 1928 by Hans Behrens.
---

---

---
The manor house has ceased to exist as from the 1960s. Fragments of the foundation walls indicate the former location of the building.
The small park which belonged to the manor is no more recognisable.

---
Keywords: