Deutsche Website

---
Weddings & celebrations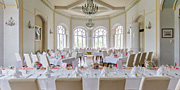 in the stylish ambience of Gamehl Castle - the faithfully restored ballroom offers room for 80 people.
---
A manor house for a whole group!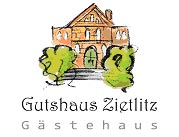 The guest house Zietlitz offers the suitable ambience for family celebrations, small seminars, groups of friends of historical manor houses; nature lovers, yoga groups and much more.
---
Manor house Ganzow in calendar 2022
---
Manor House Groß Breesen
Groß Breesen was first mentioned in a document in 1303; the first squires were the Princes of Werle.
---

---

---
Nicolas Prince von Werle left the estate to the knight Bernhard von Bellin, which was then owned by Dobbertin Monastery from 1390 until 1918. The manor house was built in 1833. After a fire destroyed the upper floors in 1865, it was renovated and rebuilt. After 1945, the manor house was used for various purposes, until 1992 it served as a residential house.
The manor house has been lovingly restored since 1992 and in 1998 Germany's first book hotel opened here. With a selection of over 70,000 books to read and swap, a wine cellar, a winter garden in the old manor park, very tastefully furnished rooms, conference rooms and, despite its central location, a very quiet setting, it is an inviting place for a short or long visit. Regular events complete the offer.

---
Keywords: