Deutsche Website

---
Weddings & celebrations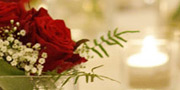 in the stylish ambience of Gamehl Castle - the faithfully restored ballroom offers room for 80 people.
---
A manor house for a whole group!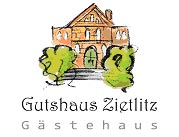 The guest house Zietlitz offers the suitable ambience for family celebrations, small seminars, groups of friends of historical manor houses; nature lovers, yoga groups and much more.
---
Manor house Greven in calendar 2019
---
Manor House Grammow
Grammow is located in the immediate vicinity of Kowalz between the Recknitz and Trebel rivers. Extensive hiking trails lead along the now restored Recknitz.
---

---

---
The original village, Grammow, can be traced back to 1337. In 1794, Chamberlain Georg von Behr sold Grammow to Carl Ernst von Schack. In 1858, Fritz von Randow purchased the property from August von Maltzan in Grubenhagen.
The manor house was constructed in its current form in 1872. The building's condition was probably not the best since the chronicle of the von Randow family states, "The roof was so shaky that it always collapsed whenever there was a storm". In 1945, the von Randow family was forced to leave Grammow.
The former horse stable that is now used as a residential building is reminiscent of the successful breeding of race horses by Friedrich von Randow.
The park, parts of which are now inhabited and others neglected, contains a grave where the von Randow family is buried. The municipality had tried selling the manor house in 2008.
---
Structure of ownership prior 1945:
| | |
| --- | --- |
| 1400-1794 | |
| 1704 | Marcus Salomon von Behr |
| 1751 | Captain Melchior Matthias von Behr |
| (1778)-1783 | the heirs of chamberlain Johann Ehrenreich von Behr (see Nustrow and Stassow) |
| 1783-1794 | valet de chambre Georg Christoph von Behr (see Nustrow and Stassow) |
| 1794-1808 | privy councillor Engel Carl Ernst von Schack (see Nustrow and Stassow) |
| 1808-1829 | chamberlain Christian Julius von Schack |
| 1829-1833 | brothers von Schack |
| 1833-1844 | Friedrich von Randow |
| 1844-1857 | brothers Friedrich and Heinrich von Randow |
| 1857-1914 | Friedrich Karl Ernst von Randow |
| 1914-(1938) | first lieutenant Ernst von Randow (see Kowalz) |
| -1945 | von Randow |

---
Keywords: