Deutsche Website

---
Manor house Ganzow in calendar 2022
---
Weddings & celebrations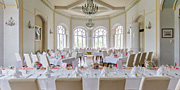 in the stylish ambience of Gamehl Castle - the faithfully restored ballroom offers room for 80 people.
---
A manor house for a whole group!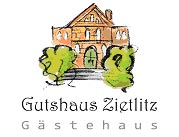 The guest house Zietlitz offers the suitable ambience for family celebrations, small seminars, groups of friends of historical manor houses; nature lovers, yoga groups and much more.
---
Manor House Ganzow
One magnificent chestnut avenue leads to Ganzow. The place was documented for the first time in the 14th century in connection to the von Lützow family.
---

---

---
In the 16th century, the property was owned by the von Bülow family. In 1738, it was purchased by the Count von Schmottau and became one of the properties owned by Matthias Nikolaus Thomson in 1765. The family farmed here up to 1792 or later. Starting in 1819, the surrounding land had been a demesne of the manor house and leased out again and again. The last tenant before 1945 was Ina Köllmann.
The manor house, a three-wing, half-timbered complex, was built in 1755 in its present form. Some parts of the previous building, which had been constructed in 1688, were integrated in the new manor house.
After 1960, major changes were made in the hall area. The circular windows above the wing doors were bricked, two of the three wing doors were replaced with windows, a small platform was added on the eastern side of the hall, and the woody winter garden was replaced by a windmill made of gas concrete. During the GDR period, a sales point, pub, kindergarten, post office, and residential units were set up in the manor house.
The current owners have put in great effort in reviving the house. During the refurbishment, paintings placed behind the old wall paintings and wall murals have been discovered, the ceiling has been removed to expose the beautiful hall with elegant balconies, a fireplace and statues have also been added on the walls. The aim is to make the manor house a place of culture and, hence, a cultural and economic center in the region.

---
Keywords: