Deutsche Website

---
Weddings & celebrations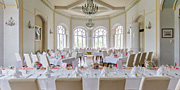 in the stylish ambience of Gamehl Castle - the faithfully restored ballroom offers room for 80 people.
---
A manor house for a whole group!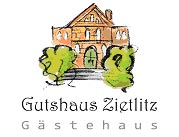 The guest house Zietlitz offers the suitable ambience for family celebrations, small seminars, groups of friends of historical manor houses; nature lovers, yoga groups and much more.
---
Manor house Ganzow in calendar 2022
---
Manor House (castle) Groß Helle
Groß Helle was first documented in 1363. It was under the ownership of Berend von Maltzan in the 15th century, Joachim Engel starting in 1656, Gotthard Karl Friedrich von Peccatel in Wrodow starting in 1751, the Maltzan family again starting in 1785, Carl David Heinrich Lüders starting in 1802 and the von Flügge family starting in 1816 up until its expropriation in 1945.
---

---

---
The manor house was built at the start of the 18th century and was rebuilt in the 19th century. It served, amongst others, as a residence, nursery and cultural centre from 1945 to 1990.
A new owner for the building which had been standing empty for many years was found at an auction in 2008. The parquet in the ballroom inside the manor house has been preserved but much has been irrevocably lost over the years of standing empty and undergoing vandalism. The renovation of the manor house was completed in 2013.
A few farm buildings are preserved from the former estate. A bordering park with a pond also remains.
---
Ownership until 1945:
in the 15th century

Berend von Maltzan

as of 1656

Joachim Engel

1751-1782

Gottlieb Carl Friedrich von Peckatel

1782-1786

Mrs. von Oertzen, née von Peckatel

1786-1802

baron von Maltzan

1802-1816

Lüders family

1816-1938

Flügge family
1816: lieutenant Flügge
1921: Wilhelm von Flügge
1938: Henning Flügge

---
Keywords: