Deutsche Website

---
A manor house for a whole group!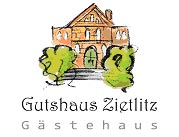 The guest house Zietlitz offers the suitable ambience for family celebrations, small seminars, groups of friends of historical manor houses; nature lovers, yoga groups and much more.
---
Demesne, Manor Estate Fürstenhof
The Fürstenhof manor estate was built on the Finkenthaler Hufen as a new farm named Meierei – later Fürstenhof – from the order of the Duchess Auguste in 1729.
---

---

---
After that this ducal demesne was administrated by the neighbouring demesne in Schlutow. The demesne Fürstenhof then received complete independence in 1885. The demesne was then managed independently by the respective tenants up until 1945. The main emphasis was finally on arable farming, dairy farming and horse breeding. The farming areas of the whole demesne were allocated to individual farmers in the land reform. The manor house, with its adjacent buildings, was transferred to four different families. Furthermore several farm buildings were converted into houses. The last farm buildings standing empty were demolished in 1998. The manor house itself stood empty for some years up until the start of 2002 and has been completely restored in the meantime analogous to its building origins – with however the amenities of earlier times and today. A comprehensive archive collection is available for interested visitors.
Agricultural management no longer took place between 1945 and 2003 on the Fürstenhof demesne. The agricultural areas during this time as stated above were transferred to individual smaller farms or later to the regional agricultural production union. After the political change, the arable farming was carried out from Schlutow as before 1885. The Fürstenhof demesne has been independent again since 2003, even if only on a part of the former area of over 250 ha.
The Fürstenhof demesne as a member of the Producers' Association Fürstenhof in Mecklenburg-West Pomerania operates an agricultural business which works ecologically.
Furthermore we offer three holiday apartments with an exceptional ambience in our manor house which was renovated in 2003.

---
Keywords: