Deutsche Website

---
A manor house for a whole group!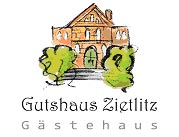 The guest house Zietlitz offers the suitable ambience for family celebrations, small seminars, groups of friends of historical manor houses; nature lovers, yoga groups and much more.
---
Travelling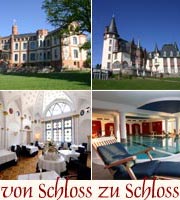 from castle to castle.
---
Holiday in Klein Kubbelkow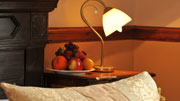 On the island of Rügen, in dreamlike peace, not far from the Baltic Sea, you reside in spacious rooms and suites.
---
Serrahn - A tower for two
An apartment for lovers, friends, for the happy and fortunate, a hiding place, a nest at the top of the treetops. A place to enjoy the togetherness. A retreat.
---

---

---
A perfect sight with mist whooshing at the foot of the tower, next to the historic water mill. The site simply invites you to a stroll through the landscape park that was part of the original Serrahn Castle, and you can even go further on to Nebel Valley Nature Reserve.
Further informations and pictures from Serrahn

---
Wasserturm Serrahn
18292 Kuchelmiß, Mühlenweg 5b
Contact: Falko Weise-Schmidt
Phone: 038457-23576 oder 0178-2357600
Fax: 038457-519371
Email: kontaktSPAMFILTER@turm-fuer-zwei.de
Url: www.turm-fuer-zwei.de (in german only)