Deutsche Website

---
A manor house for a whole group!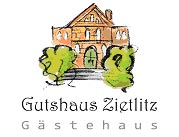 The guest house Zietlitz offers the suitable ambience for family celebrations, small seminars, groups of friends of historical manor houses; nature lovers, yoga groups and much more.
---
City Guide Stralsund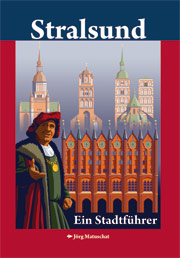 for guests of the Hanseatic city: A richly illustrated ramble through the present and history of the Hanseatic city of Stralsund with a map of the old town.
---
Zapkendorf Manor House
Zapkendorf lies a few kilometers northeast of Güstrow. The local landscape is still dominated by the former estate grounds, of which the manor house, gatehouse, stable, and agricultural buildings remain.
---

---

---
The manor house, a two-storey plastered structure, originated after 1750dates to the beginning of the 18th century. On the courtyard side it has a central bay with a balcony, and on the park side a segmented pediment. Here a double staircase leads to the well-tended, expansive park.
The estate belonged to the von Vieregge family from 1450 to 1759 and was owned by the von Buch family from 1759 until expropriation in 1945.
The house was already in use as a healthcare facility during East German times.
In great danger of collapse, the building was stabilized after 1992 and by 1995 extensive renovation work had been carried out on the house, stable, and agricultural buildings. An elevator was installed on the right side of the house along with a glass-enclosed connection to the former estate offices. Since completion of the work the complex of buildings has been used by the social welfare organization Volkssolidarität as a care home.

---
Keywords: