Deutsche Website

---
A manor house for a whole group!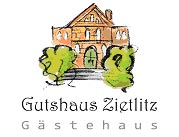 The guest house Zietlitz offers the suitable ambience for family celebrations, small seminars, groups of friends of historical manor houses; nature lovers, yoga groups and much more.
---
City Guide Stralsund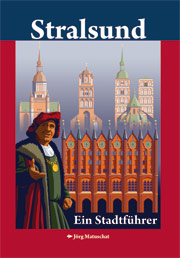 for guests of the Hanseatic city: A richly illustrated ramble through the present and history of the Hanseatic city of Stralsund with a map of the old town.
---
Zachow Manor House
Zachow manor house and its small park fit harmoniously into the surrounding forested landscape and the little village south of Parchim.
---

---

---
The current owners celebrated the 100-year anniversary of the house in 2008. In 1913 the farmer Siegfried Schatz acquired the property but fell just a year later in the war. Owners changed frequently up to the end of the Second World War. The Lenz family were the last lessees of the estate.
After 1945 refugees were the first to move into the house; in 1952 the Clara Zetkin Rest Home for Pregnant Women was established there.
In 1991 the Diocese of Parchim took over the property, followed in 2000 by the diocesan organization Kloster Dobbertin, which used it as an old people's home. In 2006 Dr. Claudia Buntrock took over the house, refurbishing it and opening a center for prevention, the natural healing arts, and holistic medicine. Some rooms and the park are available for cultural events such as small vocal concerts. There are plans for a wellness center and overnight stays. A warm, friendly atmosphere pervades the house.
Further information: www.mvz-ganzheitsmedizin.de

---
Keywords: