Deutsche Website

---
Manor house Solzow in calendar 2022
---
Travelling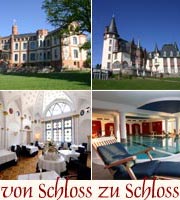 from castle to castle.
---
A manor house for a whole group!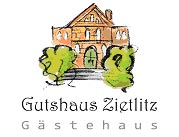 The guest house Zietlitz offers the suitable ambience for family celebrations, small seminars, groups of friends of historical manor houses; nature lovers, yoga groups and much more.
---
Manor House Stubbendorf
Stubbendorf village, mentioned for the first time in 1371, was part of the extensive possessions of the von der Lühe family in the Middle Ages and in the early modern times.
---

---

---
Stubbendorf was for a long time a subsidiary of the main estate, Dettmannsdorf, and was mainly used for sheep farming. After several changes of ownership in the 18th century, Georg Friedrich von Prollius acquired Dettmannsdorf and Stubbendorf in 1802. His grandson, Gustav Friedrich Otto, sold Dettmannsdorf after he had purchased Kölzow. With the sale, Stubbendorf became the ancestral seat of the older Prollius line, who kept it until the expropriation in 1945. The manor house was built in 1903/04 under Hellmuth von Prollius, who had commissioned architect Paul Korff to build the one-storey plastered building with a high kerb-hipped roof and an entrance with a two-storey central risalit on which the Prollius's coat of arms is integrated and a lower storey built using granite. While the basement accommodated the business premises, the ground floor contained the representative living rooms with bedrooms and childrens' rooms in the mansard area. The house is renovated, in private hands, and currently inhabited.
Holiday apartments have been set up in the manor house and are available for rent.
---
Structure of ownership pre 1945:
1751

dairy farm of Dettmannsdorf

1776-1789

Friedrich von Buchwald (see Dammerstorf and Dettmannsdorf)

1789-1793

chamberlain Franz Wilhelm Klingender

1793-1795

privy counsellor Dr. Joachim Heinrich Christian Krüger

1795-1797

councillor of justice Dr. Daniel Christian Jacob von Bolte (see Dettmannsdorf)

1797-1802

Mrs. Louise Dorothea von Völcker
fiefdom holder: captain Burchard Hermann Adolf von Brook in Dammerstorf (see Dettmannsdorf and Neu Steinhorst)

1802-1805/10

Georg Friedrich von Prollius (see Dettmannsdorf)

1805/10-1821

Georg Christian von Prollius (see Dettmannsdorf)

1821-1864

privy chamberlain Ludwig von Prollius

1864-1889

Max von Prollius
| | |
| --- | --- |
| 1889-1900 | Brüder: Ministerialrat Jaspar, Adolf, Helmuth, Ludwig und Georg von Prollius |
| 1900-1921 | Klosterhauptmann Helmuth von Prollius |
| 1922-1940 | Jürgen von Prollius |
| 1941-1945 | Geschwister Marie Louise und Christian von Prollius |

---
Keywords: