Deutsche Website

---
Manor house Manderow in calendar 2022
---
A manor house for a whole group!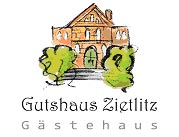 The guest house Zietlitz offers the suitable ambience for family celebrations, small seminars, groups of friends of historical manor houses; nature lovers, yoga groups and much more.
---
---
Mariawerth Moorland Cultural Estate
Mariawerth was established between 1886 and 1887 by the Count of Schwerin. He gave the estate to his wife as a gift.
---

---

---
Peat was mainly extracted at Mariawerth. Above the entrance to the manor house is therefore the saying: "Hidden treasure of black earth, which nourishes a thousand busy hands, you lift it up, Mariawerth. 1887"

---
Keywords: