Deutsche Website

---
Manor house Solzow in calendar 2022
---
Travelling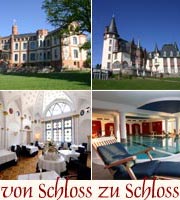 from castle to castle.
---
A manor house for a whole group!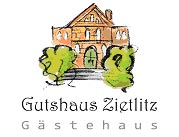 The guest house Zietlitz offers the suitable ambience for family celebrations, small seminars, groups of friends of historical manor houses; nature lovers, yoga groups and much more.
---
Manor House Solzow
The Solzow manor house was built in Biedermeier style at the beginning of the 19th century and is surrounded by a landscape park.
---

---

---
The estate had been in the possession of the von Bülow family since 1908. Previous owners included the von Hahn, von Knuth, von Ferber and Bosselmann.
It has been restored, and holiday apartments can now be rented in the manor house.
---
Structure of ownership pre 1935:
| | |
| --- | --- |
| 1410-1659 | von Hahn family - Solzow Line |
| 1689-1732 | |
| 1732-1859 | von Ferber family |
| 1859-1909 | Joh. Friedrich Franz Bosselmann |
| 1909-1935 | |
| 1935/36 | Settlement, 11 new farms are created |

---
Keywords: