Deutsche Website

---
Midsummer Remise
22. & 23.06.2019
The weekend of Nordic castles and manor houses.
Move with us from estate to estate.
---
Travelling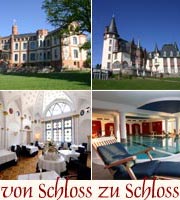 from castle to castle.
---
A manor house for a whole group!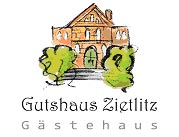 The guest house Zietlitz offers the suitable ambience for family celebrations, small seminars, groups of friends of historical manor houses; nature lovers, yoga groups and much more.
---
Manor House Schulenberg
The manor house is privately owned.
---

---
Structure of ownership prior to 1825:
| | |
| --- | --- |
| 1506-1824 | The estates Allerstorf, Fahrenhaupt, Kneese and Schulenberg were always, at least since the statistical recordings, undivided property of the von der Lühe family. |
| 1704 | Jacob Friedrich von der Lühe |
| (1781)-1784 | The heirs of Major. I. A. C. von der Lühe |
| 1784-1805 | Cuno Hans Carl von der Lühe |
| 1805-1808 | The heirs of Cuno Hans Carl von der Lühe |
| 1808-1824 | Valet de chambre Julius Diederich von der Lühe |
| 1824 | Grand Ducal Saline Authority Sülze |
Valet de chambre Julius Diederich von der Lühe resided in Helmstorf (near Tessin) until 1786. During this year he gave up this property and purchased the estates of Hohen Niendorf and Mechelsdorf in the municipality of Bukow. He managed these estates until 1802, when he settled in Dargelütz and Vogelsang in the Grabow municipality. Without abandoning these two estates, in 1808 he took possession of the estates Schulenberg, Allerstorf, Fahrenhaupt und Kneese (Ribnitz municipality). In 1824 these were sold to the Grand Ducal Demesne Chamber and assigned to the Saline Authority (Bad) Sülze.
Tenants of the Demesne prior to 1945:
| | |
| --- | --- |
| 1825-1827 | Indication in the State Calendar: Administrator |
| 1827-1844 | Carl Pätow |
| 1844-1849 | Friedrich Matthies |
| 1849-1856 | Friedrich Gemeinhardt |
| 1856-1870 | Wilhelm Belitz |
| 1870-1886 | Friedrich Schade |
| 1886-1894 | Adolf Hillmann |
| 1894-1909 | Justus Krüger |
| 1909-(1939) | Christian Rathke |

---
Keywords: