Deutsche Website

---
Manor house Solzow in calendar 2022
---
Travelling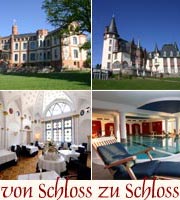 from castle to castle.
---
A manor house for a whole group!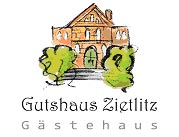 The guest house Zietlitz offers the suitable ambience for family celebrations, small seminars, groups of friends of historical manor houses; nature lovers, yoga groups and much more.
---
Manor House Schmachthagen
The two-storeyed renovated Schmachthagen manor house in the Stepenitztal municipality near Grevesmühlen dates from 1890 and is a listed building. It is privately owned and inhabited.
---

---

---
Structure of ownership prior to 1945:
| | |
| --- | --- |
| 1749-1791 | von Bothmer |
| (1778)-1791 | Privy Councillor Hans Caspar Julius Graf von Bothmer (in Arpshagen) |
| 1791-1802 | The Brothers Caspar and Carl von Seeck |
| 1802-1806 | Heinrich Georg Bernhard Vorbeck |
| 1806-1822 | The heirs of Heinrich Georg Bernhard Vorbeck |
| 1822-1829 | Johann Joachim Schnapauff (merchant) |
| 1829-1847 | Johann Jacob Böhl von Ferber |
| 1847-1867 | Johann August Bosselmann |
| 1867-1876 | Ludwig Ehlers |
| 1876-1889 | The heirs of Ludwig Ehlers |
| 1889-1890 | Erich Storck |
| 1890-1903 | Paul Busch |
| 1903-(1929) | Lieutenant Dr. jur. Otto Theodor Simon |
| (1936-1938) | Christian Witt |

---
Keywords: