Deutsche Website

---
Neu Wendorf manor in calendar 2019
---
Design by ars-campus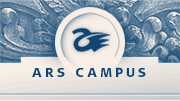 ars-campus, the specialists of webdesign, printdesign and logo – based in Rostock and Stralsund.
---
Neu Bartelshagen manor in calendar 2019
---
Manor House Neuhof near Wismar
There is a small rendered manor house in Neuhof near Bobitz (Wismar) which was lived in of several families in the GDR times and has been restored in the meantime.
---

---

---
The house is in a small park and is presumably privately owned. Remains of the estate complex have been preserved.
From 1728 to 1823 the estate belonged to the Duke von Bassewitz properties which were managed in the 17th and 18th centuries by the neighbouring Schönhof and Groß Walmstorf estates, among others. In 1823 Ludwig Philipp Otto von Langen took over the estate, which was securely owned by the von Langen family until 1938.

---
Keywords: