Deutsche Website

---
Manor house Manderow in calendar 2022
---
A manor house for a whole group!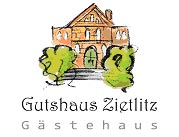 The guest house Zietlitz offers the suitable ambience for family celebrations, small seminars, groups of friends of historical manor houses; nature lovers, yoga groups and much more.
---
---
Manor House (Castle) Moltzow
Moltzow is located north of Waren-Müritz in the forested, watery, and hilly area of the Mecklenburg lake district, between Lake Malchin and Müritz.
---

---

---
The manor house is a yellow bricked building on a rubblestone foundation. It was erected before 1852 in accordance to English Tudorgotics under the direction of architect Theodor Krüger from Schwerin on behalf of Wilhelm von Maltzan. It had been built to replace a predecessor building that had a reed roof. Wilhelm von Maltzan also had the landscaped park created. The estate, which had been owned by the von Maltzan family since 1372 (the last owner before 1945 was Helmut von Maltzan) is now back in the family's possession.
Bernd von Maltzan set up an agricultural company here. The manor house has recently been restored, and the park is also well maintained.

---
Keywords: