Deutsche Website

---
Manor house Manderow in calendar 2022
---
A manor house for a whole group!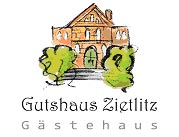 The guest house Zietlitz offers the suitable ambience for family celebrations, small seminars, groups of friends of historical manor houses; nature lovers, yoga groups and much more.
---
---
Manor House Moltenow, community of Alt Meteln
As early as 1433 Moltenow referred to a feudal estate which in the 16th century was owned by the von Raven family.
---

---

---
The last owner was probably the von Suckow family. The manor house, which served as refugee accommodation for a long time after 1945, was later demolished.
The former estate complex is hardly recognizable; nowadays it has the character of a scattered settlement.

---
Keywords: