Deutsche Website

---
Manor house Manderow in calendar 2022
---
A manor house for a whole group!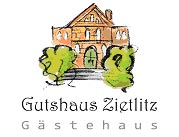 The guest house Zietlitz offers the suitable ambience for family celebrations, small seminars, groups of friends of historical manor houses; nature lovers, yoga groups and much more.
---
---
Manor House Mieckow
Mieckow was first mentioned in a document in 1342. For centuries the von Zepelin family had been tenants of the estate until Friedrich von Zepelin purchased the estate in 1803.
---

---

---
In 1848, the new manor house was built, a classicist brick building on a high boulder foundation. Subsequently, estate buildings and a large barn were built too. The estate remained in possession of the von Zepelin family up to the expulsion and expropriation after World War II.
Thereafter refugees moved into the manor house.
Behind the manor house there is a park with an old tree population and a pond. The manor house has hardly been altered since it was first built. It is still in use as a residential house.
Mieckow can be found in the book "Fotografische Zeitreise Mecklenburg" Band 4 ("Photographic Time Travel Mecklenburg" Volume 4.)

---
Keywords: