Deutsche Website

---
Manor house Manderow in calendar 2022
---
A manor house for a whole group!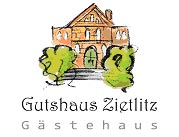 The guest house Zietlitz offers the suitable ambience for family celebrations, small seminars, groups of friends of historical manor houses; nature lovers, yoga groups and much more.
---
---
Manor House Medow near Anklam
The history of the Medow feudal estate dates back to the Middle Ages. It was once owned by the Swedish crown (in 1648) before it became a "royal village" in 1720 under King Frederick William I as part of the Stockholm peace agreement with the Kingdom of Prussia.
---

---

---
Medow was first documented as a feudal estate in 1812. In the mid-19th century, the estate was purchased by Count Carl von Schwerin and the manor house was extensively redesigned in Neo-Gothic style. In 1857 the feudal estate of about 800 hectare area was represented in the district council.
After 1870, the estate passes to Anna Kolbe, Mistress at Blesewitz who later married Regierungsrat (senior civil servant) and administration superior Oscar Ferno. The well-to-do Holtz family, owner of the Wegezin feudal estate then
came to be the new owners of Medow through Hildegard, the daughter of Anna Kolbe and Oscar Ferno. Hildegard Holtz was known as the owner until 1941.
After 1941, the manor house served as a military hospital and was later used by the community as a school.
After a long period of standing empty, during which large parts of the partly historic interior had been irreparably damaged, a new owner was found for the manor house in 2011. But the hopes of securing or quickly restoring the
building were not fulfilled. The historic building fabric deteriorated without any steps having been taken to save the house in the following years. After the roof collapsed, the house was completely demolished in 2016, except for the cellar. The owner writes to us: "Despite this state of affairs; however, the manor house is by no means a thing of the past - there will be a future".
---
Structure of ownership prior to 1945:
| | |
| --- | --- |
| 1857 - 1859 | Count Carl von Schwerin |
| 1859 - 1860 | Wilhelm and Friedrich Counts von Schwerin |
| 1860 - 1870 | Jenny von Schwerin, nee von Köppern |
| 1870 - 1871 | Karl Lang |
| 1871 - 1879 | Anna Kolbe, Mistress to Blesewitz |
| 1879 - 1929 | Regierungsrat (senior civil servant) and Bailiff Oscar Ferno |
| 1929 - 1937 | Holtz family in Wegezin |
| 1937 - 1941 | Hildegard Holtz, nee Ferno |

---
Keywords: